Globespotting – July
WHAT A SHIRT SHOW
---
What?
Bookie behemoth Paddy Power launched its new 'Save Our Shirt' campaign with a fantastic hoax. Deliberately designed to enrage fans, Paddy Power launched a faux Huddersfield Town shirt with prominent sash-style branding. The bookie had in fact genuinely sponsored the team by removing all on-shirt branding
Who and When?
Ahead of the upcoming football season was a key time for Paddy Power to launch a campaign aiming to 'stop bastardising football shirts [with brand sponsors] and return them to the fans'. Winning over one of sports' most loyal fan sets ahead of a crucial time for the bookie
Where?
The hoax and Save Our Shirt campaign were covered by consumer, sport and marketing trade titles alike. Hits and headlines included: Daily Mail, Talk Sport and The Sun
Why?
The campaign aims to prove that Paddy Power is on the same side as die-hard football fans. By fighting to reclaim the football shirt in the name of fans, the brand is cementing its place as the bookie of choice for football lovers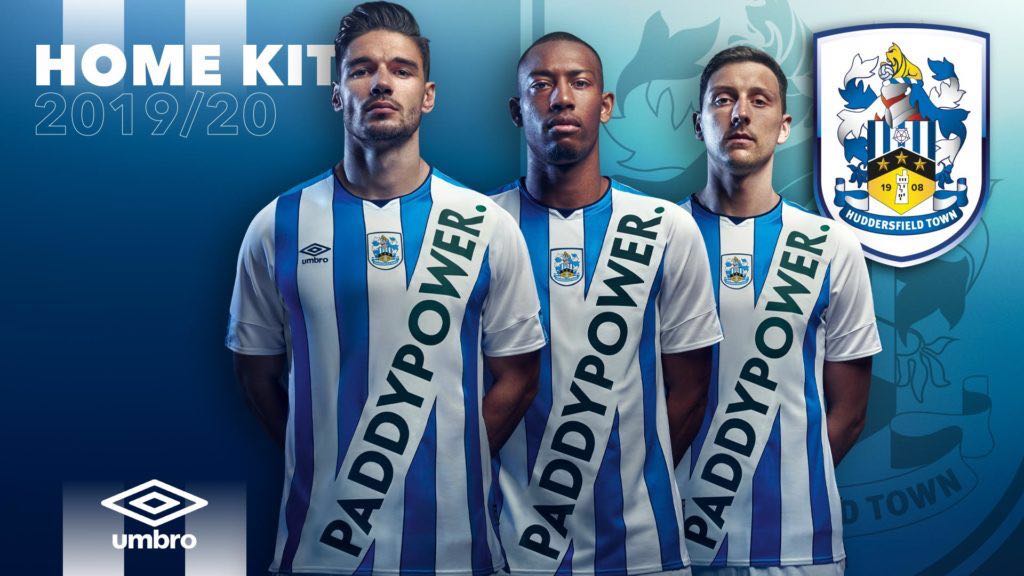 CHICAGO TOWN SAYS "I DOUGH"
---
What?
Chicago Town is going "to town" on the traditional wedding by launching a pizza-themed bridal package, complete with a pizza dress and creative dough ball bouquet
Who and When?
Brazen's own Chicago Town team conducted a survey around the importance of food on the big day, which inspired a pizza-tastic competition to win a full pizza themed wedding, including the ultimate honeymoon to Chicago in time for peak wedding season
Where?
The survey story and picture landed as half-pages in the Daily Star and The Sun, as well as online coverage on Mirror, Daily Star, The Sun, LadBible and Pretty 52. We even caught the eye of communications title 'PR Examples', showing the industry how its done!
Why?
This weird and wonderful story provides both novelty fun, and the facts. Backed up by national research, the hero image stood out in journalist inboxes guaranteeing it pride of place in the papers
I SCREAM, YOU SCREAM, INFLUENCERS SCREAM FOR ICE CREAM
---
What?
Exasperated ice cream man Joe Nicchi shunned social media stars and created an 'Influencers Pay Double' policy, as he grew tired of influencers asking for freebies in exchange for exposure
Who and When?
As a small LA business owner, Joe made the brazen move to go against the grain and reject the ever growing paradigm of online brand advocacy, achieving social media stardom in the process
Where?
Joe's cheeky statement caught the attention of international media, including an interview on the BBC news, TIME, Huff Post, Vice, CNN and Metro amongst others
Why?
Influencer marketing can be a tricky discipline to navigate and not all businesses can justify gifting in exchange for 'exposure'. Joe turned this phenomenon on its head to create his own form of fame
TRENDS
---
THE LION KING
July saw the hotly anticipated release of The Lion King live action movie, with brands queuing up to partner with Disney and get a piece of the hype
A partnership with ASOS saw the launch of a The Lion King inspired collection including graphic t-shirts and animal print jackets. PANDORA even created unique collection of Simba, Timon and Pumba charms
As part of its own promotion, Disney flew influencers including Kaz Crossley and Casper Lee to Kenya to experience their own safari and check out  the real life Pride Rock
SIZZLING HEATWAVE
July saw the highest temperatures of the year and brands scrambled to be the hottest thing. But three Brazen clients proved the coolest of them all…
Chill Factore opened its slopes to four legged friends as the ultimate frozen haven for dogs to escape the heat, with a live on ITV Granada
Madame Tussauds Blackpool announced it had to move wax figures away from windows to prevent them from melting, via a hit on Mail Online
Jockey positioned its Skimmies Cooling Slipshort as THE must-have clothing for the heatwave, securing a casual cool feature on Yahoo!
BLAST OFF – 50 YEARS OF THE MOON LANDING
"It's one small step for man and one giant leap for brands", the celebration of 50 years since the Moon Landing led to brands producing rocket high campaigns
Barbie and the European Space Agency came together to launch an astronaut Barbie, aiming to inspire  girls to take much-needed STEM subjects
Channel 4 produced a six-day long live stream and Ocean Outdoor took over Piccadilly Lights
#PRFAIL
ADIDAS MADE AN ARSE(NAL) OF ITSELF
---
What?
To release Arsenal's new season kit, Adidas launched a tool allowing followers to have their Twitter handles written on the back on a shirt, simply by liking a tweet. Mocked-up shirts were automatically circulated from Adidas's account to its 800,000 followers
Who and When?
Both brands were trying to drum up excitement around the new kits ahead of the upcoming season, but found themselves in hot water when Twitter users with offensive and even racist handles were creating shirts that were shared on Adidas's profile
Where?
The media were quick to condemn the misuse of the tool, with titles across national news and sport including Huff Post, Independent, Forbes, Talk Sport, Guardian and Irish Times covering the story. Forbes in particular pointed out that unregulated AI on Twitter meant the campaign was flawed from the start
Why?
Twitter's history with unregulated AI is not pretty. Adidas failed to learn from others' mistakes (Nutella, Walkers, Coke), meaning the activity completely backfired causing nothing but controversy and negative headlines as media rightly condemned the offensive content
Want more information? Contact us here